About Sin Tech – Automotive electrical and remapping specialist
Sin Tech was started off the back of my previous company, CDS Motor Services, which was a workshop based Diagnostic biased business located in Poole, Dorset.  CDS was established in 1998 working from the back of a van where I traveled around to local independent garages diagnosing electrical and sometimes mechanical faults that were beyond their capabilities. As CDS grew, I took on a workshop, then moved to a bigger workshop and took on staff. While this all sounds great, it was not long before I started to lose the focus which I initially set out to do, and being so passionate about my work, decided to move on. My moving on was essentially going backward, to where I started in 1998, working from the back of a van.
ECU Remapping

Petrol and Diesel engine diagnostics

Troubleshooting / Fault finding

Instrument clusters

Key Coding

Eeprom work

BSI reset to virgin state**

PIN code retrieval**

Engine decarbonising using the unique "Terraclean" system

DPF Cleaning

Immobiliser removal / bypass**
*Where possible **Some vehicles, availability upon request
Sin Tech as a company makes every effort to stay ahead of the game by exploring new technology as it emerges, and constantly discovering new testing procedures. thus giving us the edge over our competitors With over 30 years' experience in the motor industry, many of which have been dedicated to diagnostic troubleshooting, it has become increasingly more apparent that the advancing technology applied to vehicles of today is set to continue, and with the use of extra electronics and multiplexed systems will come more problems.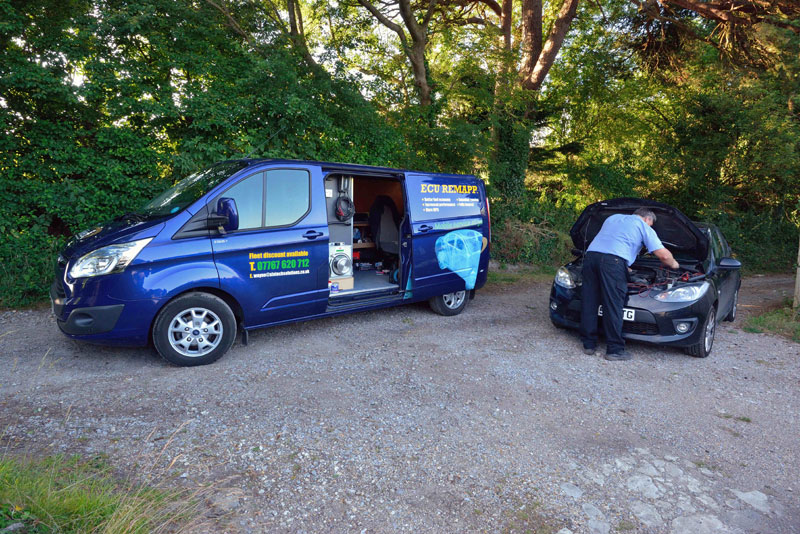 Sin Tech is a technologically advanced small company covering an approximate 15 mile radius from Bere Regis in Dorset. We specialise in troubleshooting and fault finding of problems associated with modern engines and their complex management systems.
Many independent garages are finding it difficult to keep up with this so called "progress" unless they commit to buying "state of the art" equipment and extra training, but that all costs a great deal of money, not to mention the time involved. With this in mind rarely do they get a satisfactory return on their investment. Because we concentrate solely on these complicated areas, we heavily invest in the relevant equipment and training on a regular basis. In doing this we can offer our services to independent garages and the general public providing them with a service to be proud of and peace of mind that their vehicle is in the hands of a competent qualified technician with many years of experience. Much of the equipment we use is dealer level or equivalent so in many instances we can offer the same level of diagnostics as the dealer and quite often beyond. Our services are fully mobile which means that in almost every case, the work conducted can be carried out on site, minimising down time to the consumer or end user.
Fully mobile

Fully insured

Over 30 years' experience

Trade rates available

Dealer level diagnostics for many makes

All services carried out on site*
"Wayne takes away the misery many of us are faced with each time an electrical issue becomes present in our cars"

Contact us for full payment options